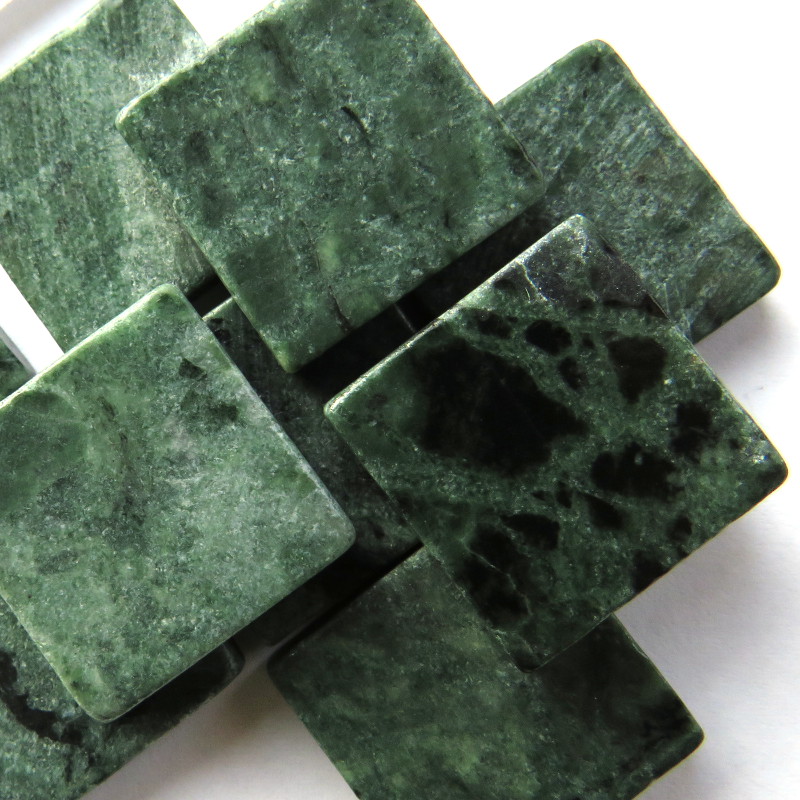 A collection of unpolished natural stone and marble from Turkey, Greece, North Africa and Asia. NOT reconstituted or cultured, therefore, crystalline in structure and hard to cut without the right tools—please ask for advice if unsure. The classic method of cutting marble is using a hammer and hardie, but a wheeled nipper may also be used; they will wear out more quickly, however. The true colour is seen when polished, varnished, sealed or waxed. Weathers naturally when exposed to the elements. Create a more polished finish by using a stone sealant in either matte or gloss.
Each tile is 20×20 mm and 4mm thick.


We wrap and package orders carefully to avoid damage and breakage, however, due to the nature of glass, ceramic, and porcelain, damage may occur in shipping. All tiles and accessories are shipped at your own risk.
・PLEASE NOTE THAT THIS PRODUCT IS SHIPPED AT YOUR OWN RISK・