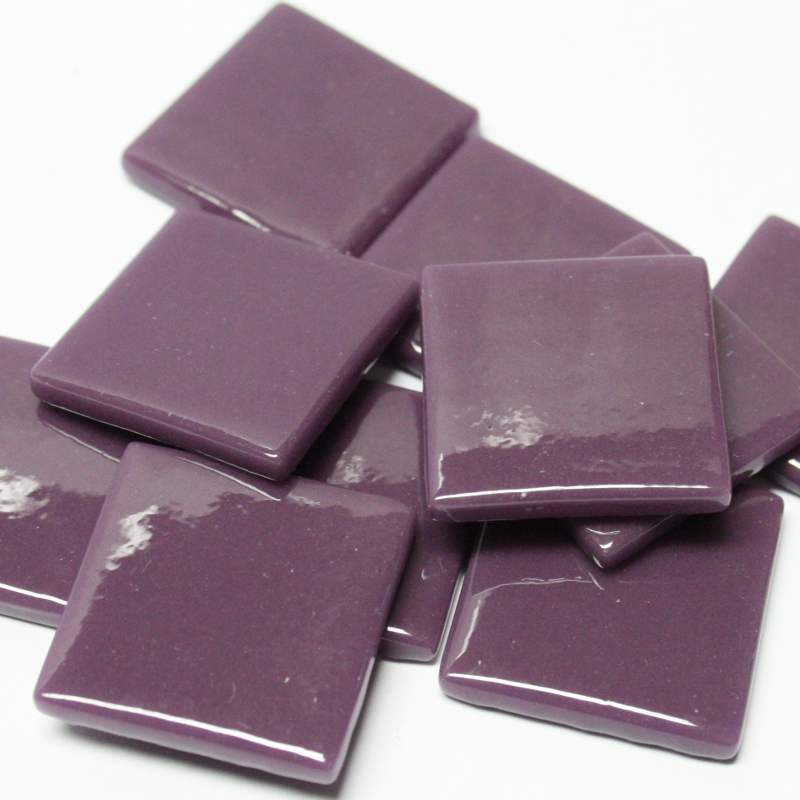 Traditional Ottoman tiles made from recycled glass and coloured with natural minerals and oxides. The glass is then stamped in a mold and fired in a linear kiln. The regularity of their crystal structure makes cutting like a hot knife through butter with little or no wastage. The smooth surface reflects light to produce vivid colour and life, while the wide range of shades and tones make this an excellent choice for all levels of mosaic.
Each tile is 25mm² and 4mm thick. 100g = ±18 tiles・1kg = ±180 tiles・6kg = ±1m².


We wrap and package orders carefully to avoid damage and breakage, however, due to the nature of glass, ceramic, and porcelain, damage may occur in shipping. All tiles and accessories are shipped at your own risk.
・PLEASE NOTE THAT THIS PRODUCT IS SHIPPED AT YOUR OWN RISK・