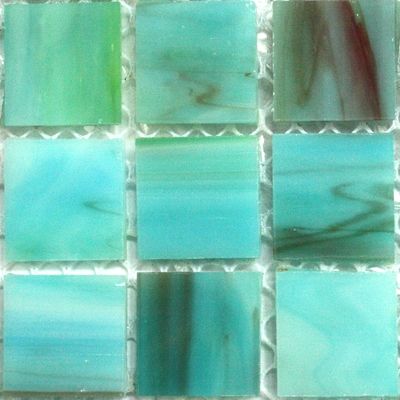 Hand-cut from high-quality stained glass and mirror, the beauty of the 20mm collection is exceptional. The tiles add a richness and depth to mosaic projects either combined with other series or on their own. Due to the nature of stained glass, the marbling and colour variation is higher than that of mass produced vitreous tile, so please be conscious that in dye lots, batches and even on the same sheet, one can experience large colour fluctuations. We consider this a virtue and it is characteristic of this style of production. Each tile is 20mm² and 3mm thick. 1 sheet = 225 tiles (32.7 cm²)・9.4 sheets = 1m²
Sharp edges - not suitable for use by children.


We wrap and package orders carefully to avoid damage and breakage, however, due to the nature of glass, ceramic, and porcelain, damage may occur in shipping. All tiles and accessories are shipped at your own risk.
・PLEASE NOTE THAT THIS PRODUCT IS SHIPPED AT YOUR OWN RISK・